Conference & AGM 2019 Snapshots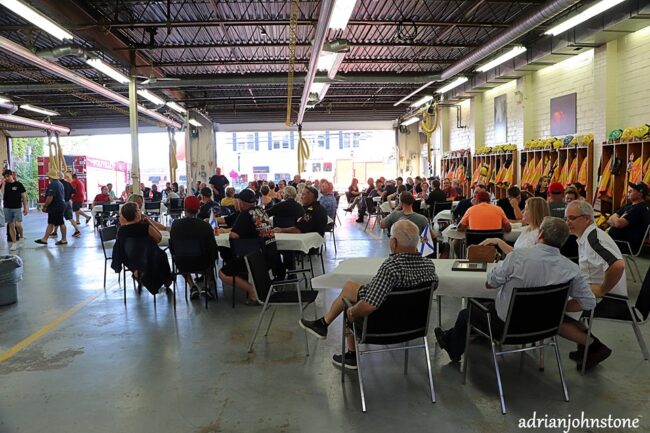 Directors & Guests:  Each evening the participants got to eat at various locations to see local equipment and visit several local stations.  It's a good time to network with other firefighters.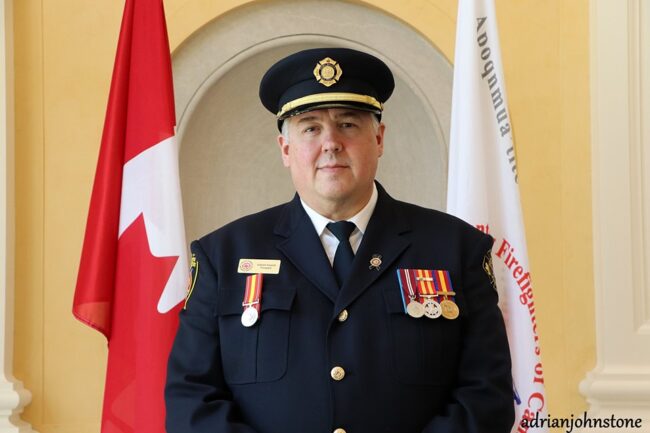 Outgoing President:  After serving four years as national president, Graham E. Pawlett, a volunteer firefighter from Port Moody Fire & Rescue, BC stepped down but will remain on the Board as an advisor. The Board appreciates the work Graham put forth during the last few years and reappointed him to serve another term on the National Advisory Board.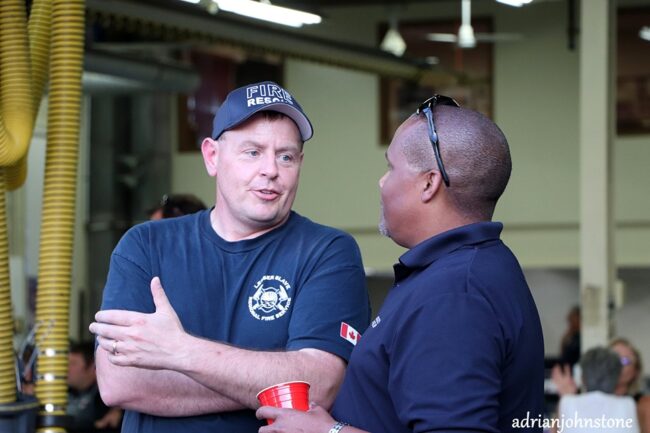 West meets East:  A fire officer from Alberta has a conversation with a firefighter from Nova Scotia.  It's these conversations and networking that leads to lifelong friendships.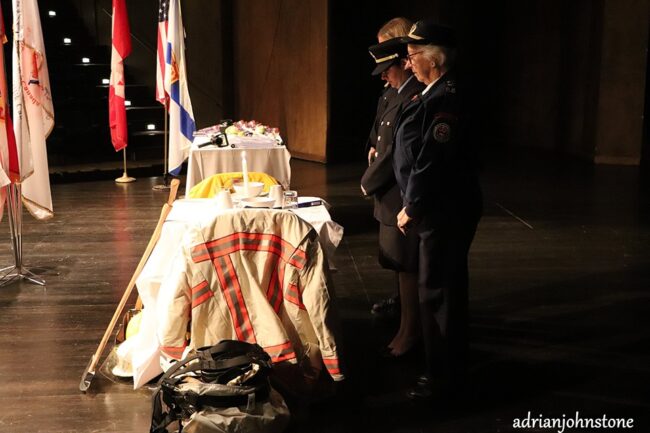 Lighting of the Memorial candle – The table for our absent friends explained.  For those who attended the AGM and Educational Presentation, they would have noticed a table that remained empty. It was reserved to honour our fallen firefighters. This symbolizes that they are with us, there in spirit. We should never forget the brave men and women who answered their communities call for help. I would like to explain the meaning of the items at this special table. The tablecloth is white – symbolizing the purity of their motives when answering the call to duty. To the left of the table is the flag of our nation and to the right is the flag of our Association. This year the CFFF will lay ten helmets for ten Fallen Firefighters in Ottawa that are 10 new LODD for 2019. Of those 10, 5 were VOLUNTEER firefighters. Currently there are the names of 1,531 names on the wall of Fallen Canadian firefighters. This year the CVFSA had a team of three female firefighters light the candle. (L to R) Firefighter Kayla Marie Busk of Slave Lake, Firefighter Angeladayle Griffin of Wolfville and Captain Elisabeth (Betty) Roostna formerly of Valencia, Venezuela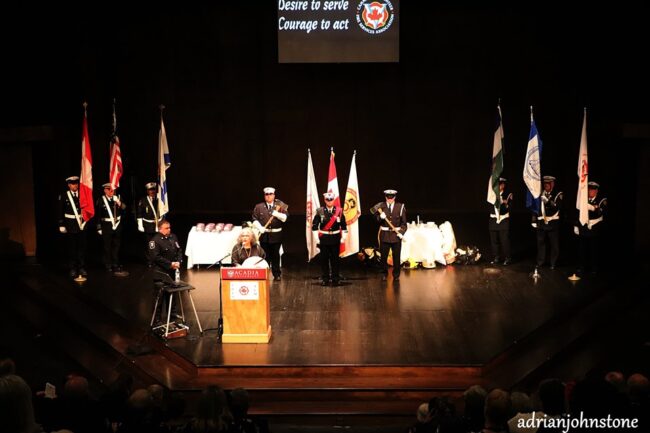 A view of the stage during the opening ceremonies. At the podium is Elder Lorraine Whitman from the local Glooscap Mi'kmaq First Nations Community who brought words of wisdom and a blessing for good proceedings throughout the day. The Kings County Firefighters Honour Guard standing behind the podium.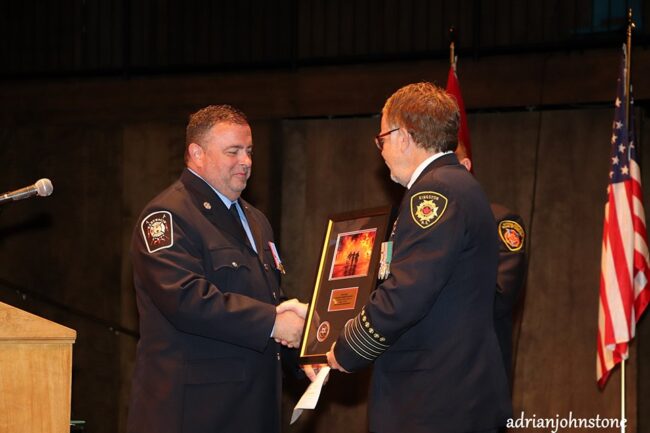 CVFSA President Troy Mutch (L) presents Chief Watson Armstrong, president of the Kings County Firefighters Association (R) a plaque for thanks for acting as 2019 hosts for the CVFSA Conference.